Hot Hub Products Provider
Cooper Bath is a luxury hot tub provider to individual homeowners, builders, architects, real estate developers, and government, private, and corporate builders who value elegance above quality. Our products are built to last and are accessible through a variety of channels. Hot Tub Chemicals, Hot Tub Filters, Hot Tub Accessories such as Steps, Covers, Cover Lifters, Underwater Treadmills, and everything else you could possibly need are all available from us. Get a free quote right now.
Hot tubs are self-contained tubs that provide consumers with a place to rest and unwind. They essentially circulate water and incorporate components that aid in keeping the water clear and clean. The operational aspects of a hot tub recirculate your water indefinitely as long as your hot tub is functioning. This procedure keeps the water moving, distributes chemicals, and allows the heater and filer to do their jobs. Your tub's plumbing ensures a consistent flow of water so that the jets can give the complete hot tub experience. It functions by suction, filtration, and return.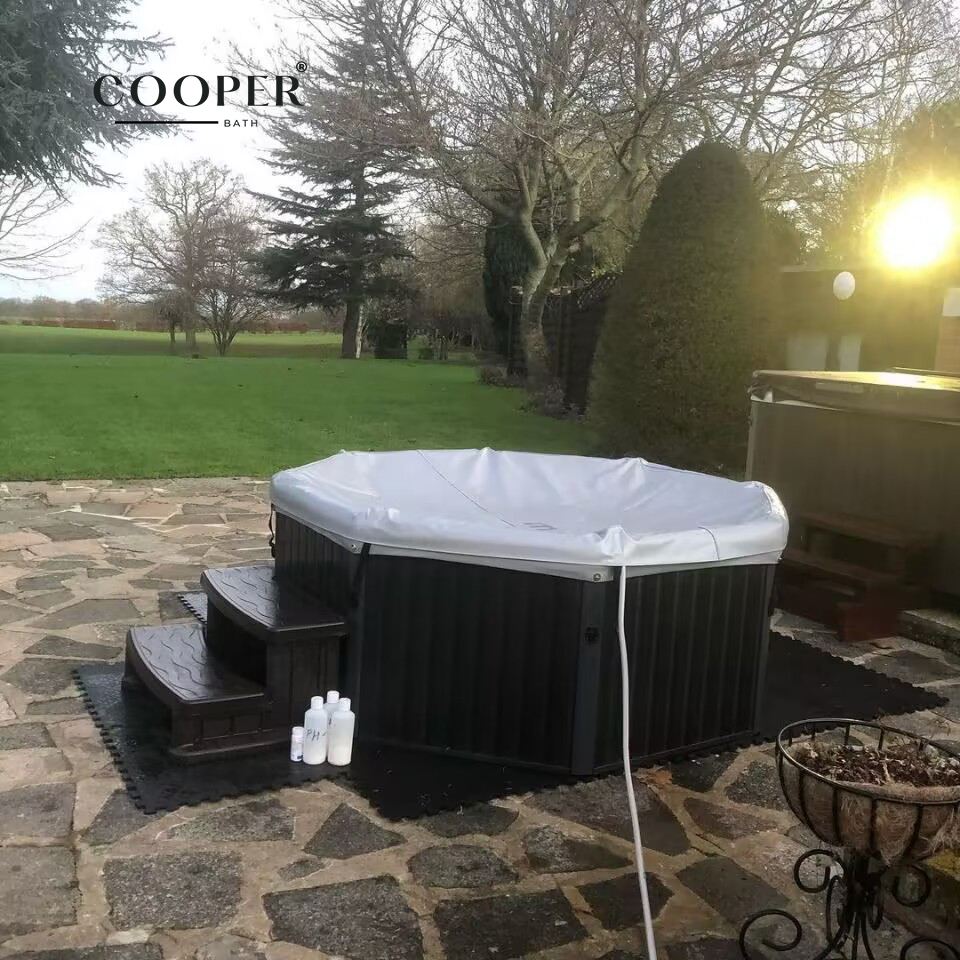 Portable Hot Tub
Prefabricated hot tubs are another name for portable hot tubs. The term "portable" is a bit misleading because moving your portable hot tub would require a lot of hard lifting. Portable hot tubs are available in a variety of sizes and materials. They are somewhat less expensive and more energy efficient than other varieties.
Inflatable Hot Tub
Inflatable hot tubs are an excellent starting point for anybody interested in experiencing the hot tub lifestyle. They may be a lot of fun, but there aren't a lot of bells and whistles. There will be jets, but they will only form bubbles when the heat is turned off. Outdoor usage of inflatable hot tubs is permitted. However, it is not advisable to use it below a specific temperature.
Wet-Jetted and Air-Jetted Hot Tubs
Air-jetted hot tubs capture ambient air, heat it, and then blast it into the tub. This means you'll be treated to a steady stream of flowing water. Water-jetted hot tubs, on the other hand, collect tub water and fire it out at high pressure through the jets.
Your Hot Hub Product Expert
Cooper Bath is your one-stop store for all hot tub and spa supplies. We provide elegant accessories at reasonable costs while maintaining the highest standards of quality and safety. Cooper Bath provides customers with a variety of products and sizes for both indoor and outdoor spaces. We feel that our customer service sets us apart from our competition. Cooper Bath provides specialized consultants throughout your transactions and is available to answer any queries you may have. From the beginning to the end and even after, you can get personalized care from salespeople who are knowledgeable and proactive.
Get The Bathroom Project Quote
Turn leads into customers with less effort today