Cooper Bath has built a solid reputation as a high-quality provider of bathroom and sanitary wares. We carry a wide selection of items to meet the needs of everyone, from the largest contractors to the average homeowner. Products are available for individual or mass housing, as well as renovations and extensions. Doing business with us will benefit large-scale renovations, hospitals and clinics, schools, and upkeep for industry and government. Due to our superior all-around capabilities and outstanding style, Cooper Bath has the highest quality items on the market. Through our specialized services, our team is known for being experts at helping customers choose products and making sure they are happy with them.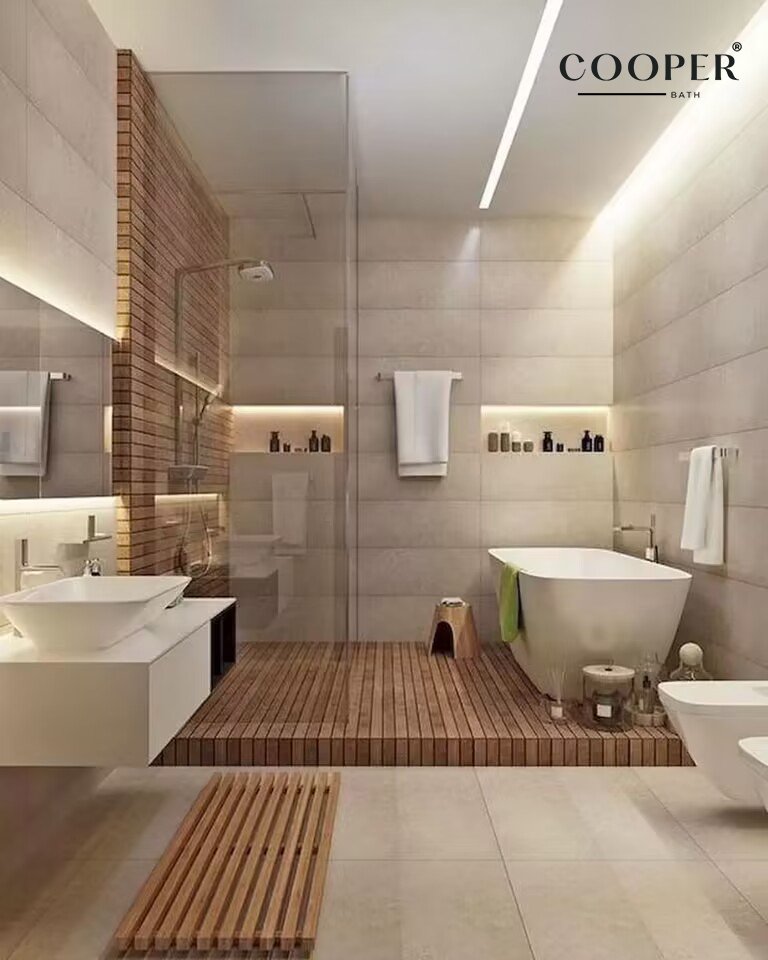 Extraordinary Experiences
Cooper Bath is a one-stop shop for high-quality sanitary ware and accessories. We assist our customers in reimagining their bathroom aesthetics with flair and brilliance by providing solutions. Regardless of the size or shape of your bathroom, we supply goods to match your taste and budget. We guarantee that we can make your bathroom as different and one-of-a-kind as you are, and at an affordable price.
We think that your space should have a pleasant ambience, reflecting our clients' taste, personality, and lifestyle; hence, our interior solutions provide the mood and warmth that convert an anonymous home into a haven of elegance—a sanctuary. Among our core values are:
Contact Us for More Bathroom Solutions
To learn more about our bathroom and sanitary ware solutions, you can reach out to our knowledgeable customer service staff.